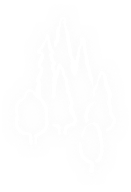 A sensory experience in the forest
Foresta Lumina is a multimedia nighttime experience along Coaticook's Canyon. Seven beautiful manuscripts introduce the cast of fictional characters presented through sophisticated lighting, mapped media and original sound tracks. Foresta Lumina invites you in a variety of theatrical effects that create a moody but magical setting. Visitors enter an imaginary heritage of the region and capture the mythology of the Quebec forest. Each multimedia experience varies between 3 to 5 minutes. Be part of those "luminaries" who will experience this magical journey!
Discover a host of activities for the family
Discover the magical benefits of nature! Explore Foresta Lumina, this illuminated, immersive and renewed pathway for a dose of magic. Cross the longest suspended bridge in North America for an endorphin climb! Discover hiking, mountain biking and the fitness park for direct contact with the outdoors! Stay at the campsite, in ready-to-camp and enjoy the farmhouse on a relaxing enchanting site.